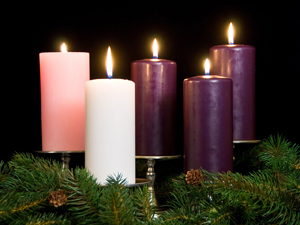 Love and Generosity
During this Advent season, let us show our love and generosity!
Why is it we are so much more tolerant, so much more generous during the Christmas season?
We smile and offer goodwill to all people. We give to others gladly and experience the warm feeling that comes with giving from the heart, in order to please those we love.
But why should this feeling be limited to Christmas? The season recalls the birth of Our Lord, true; but Christ is with us always. He didn't appear two thousand years ago and then disappear. Christ is present today, every day, and he watches to see if we will fulfill his commandment of love, his wish that we give of ourselves to others as a sign that we want to give of ourselves to him.
Let us all join in during this Holy season and continue during the coming year to show our love and generosity.