What is Important?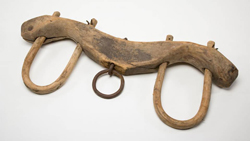 As we consider and reflect upon our personal Christianity, Christ is asking us to take the loads and burdens of this life and let him lighten them as we, in their place, take upon ourselves his yoke ... being joined with him in doing the mighty works of God.
It will call for a whole shift of responsibility in terms of who's in charge. It means we're under new management.
As we live out our lives, it will force us to decide which is more important or consequential:
Signing a spiritual commitment or signing up for lessons?
Walking the fairways or walking a hospital corridor to visit the sick?
Tending to the altar flowers or to the home flower bed?
Painting the bathroom or coming to a church meeting?
God has a plan for each of our lives and asks us to follow and trust him to know what he's doing through us, to us and for us. We must give God some of our time because that is the commodity God uses to work through us!