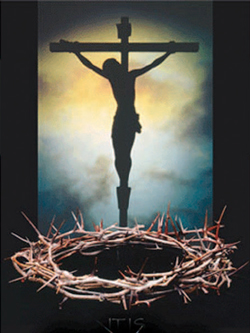 As you Sow, So You Reap
"Do not be deceived: God cannot be mocked. A man reaps what he sows. Whoever sows to please their flesh, from the flesh will reap destruction; whoever sows to please the Spirit, from the Spirit will reap eternal life. Let us not become weary in doing good, for at the proper time we will reap a harvest if we do not give up." Galatians 6:7–9
Jesus said, "Whatsoever a person sows, that shall they also reap." If our sowing plants only gold and things, that is all we can hope to reap: more gold and more things.
Christian stewardship plants trust; trust in God's promises to supply all of our needs. When we entrust to God a portion of what he has given to us, we reap the blessings God has promised. History shows what is the yield of those who seek after God.
What will your garden grow this coming season?